What is Laser Hair Removal?
This is a procedure which uses laser beams to permanently eradicate unwanted hair. The intense light penetrates the skin up to the targeted follicle which absorbs the light, producing enough heat to completely damage the hair follicle, preventing future hair growth in that area.
How does laser hair removal work?
The principle mechanism is that light is generally absorbed faster by darker objects than by light colored ones. During the growth phase of hair, the laser is able to distinguish the dark coarse hair from the skin and just target the hairs. . Every pulse of light is directed at number follicles and completely destroys them. However since all hair follicles are not in growth phase, many sessions are necessary to eradicate most of the hair. After a procedure, the hair falls out by itself and the patient has to wait for 1-2 months for the hair to grow again.
Before laser hair removal is done, a doctor has to determine the suitable laser wavelength for your skin and hair structure. Most importantly, female patients who have male hair growth should be tested for hormonal disorders. The laser technology used should be capable of providing all necessary parameters for proper wavelength and other engineering adjustments for the patient's skin.
Is laser hair removal permanent?
Eventually, laser hair removal results in permanent reduction of hair. This does not mean permanently removing all existing hair.  Every session results in lesser hair until the patient receives optimal results.
How many sessions are ideal for the best results?
Since the procedure only impacts actively growing hairs, many sessions are needed to capture more hair. The number of treatment sessions depends on the color of the skin and hair type. Laser works best on coarse dark hair and is less effective on fine, blonde, red, grey and white hair. On average many patients have satisfactory results after 6-8 sessions, with about 6 weeks in between sessions.
Can men do laser hair removal?
Yes men can have laser hair removal treatment too. Men who have lots of hair on the arms, legs, chest, shoulders and back can reduce the hairs through laser treatment. Most men prefer to have less hair and not completely hairless skin so 3-4 sessions would be ideal to achieve that. Laser can also be used to remove excess facial hair such as eyebrows and cheeks areas.
Women laser hair removal
Waxing is painful and uncomfortable especially for the whole body. Shaving creams can have adverse effects on the skin. Shaving with blades results in coarser and tougher hair and should be done at a frequency of once in a week at least. Laser hair removal seems like the most optimal treatment method, because it is more comfortable and aesthetic and the end result is permanent reduction of unwanted hair. It is most suitable for unwanted hair on the hands, legs, armpits and bikini areas.
Can people with dark skin have laser hair removal?
Yes. NdYAG laser perfectly works for darker skin patients with black hair. The laser should have a cooling tip to avoid burning the patient's skin.
"I have dark African skin, thanks to the experience of Songul, the laser hair removal aesthetician and NdYAG laser, I have achieved great results. I no longer have to think about waxing again. My armpits and bikini area are flawless." Sonia, Kenya.
How much does laser epilation cost?
In Ankara, the cost of laser epilation varies clinic by clinic. Some clinics charge by session while others charge as a whole package. The experience of the team, the quality of the laser equipment and presence of a dermatologist matters when it comes to setting the cost. For our price details and comparison to other clinics in Ankara, call 0312 437 07 37.
What are the side effects of laser hair removal?
After laser hair removal, you can feel itchiness and redness of the skin that lasts about 2-3 days. If the procedure is done incorrectly e.g. incorrect settings, or done by in-experienced personnel it can result in hyper-pigmentation, acne, swelling and burning of the skin.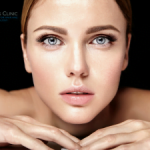 What laser is ideal for my skin and hair type? 
Since laser was introduced, various wavelength lasers have been used; in recent years however, with the improvement of laser engineering technology, its now possible to use distinct laser wavelengths for different body parts for the same patient. Four different wavelengths (1064nm Nd YAG, 810nm Diode, 755nm Alexandrite and 694nm Ruby) with IPL systems are used for permanent hair removal. Use of Ruby laser was stopped because of the side effect of burning the skin as well as limited range of suitable candidates. IPL systems are not widely used by doctors in clinical practice for laser hair removal on light skin patients because tiny head shots cannot be made.
Alexandrite Laser
This is the most commonly used laser wavelength for generally all skin types but works best on light and average skin colors but it has a limited effect on fine hair, facial hair and dark colored skin.
Nd YAG Laser
ND YAG is one of the most effective wave length. Its the only laser wavelength that can be used on bronze and dark skin. You can safely adjust to the required energy level to remove fine hairs without burning or scarring the skin.
Diode Laser
Its more effective in light and pale to average colored skin and relatively dark skin. It is not as effective as Nd YAG on fine hairs and facial hairs.
Laser Nail Fungus Treatment
Laser Treatment of Warts
Laser Treatment of Rosacea
Laser Treatment of Veins
Laser Hair Loss Treatment
Laser Skin Tightening
Laser Rejuvenation
Laser Spot Treatmnt
Vascular Mole Laser Treatment